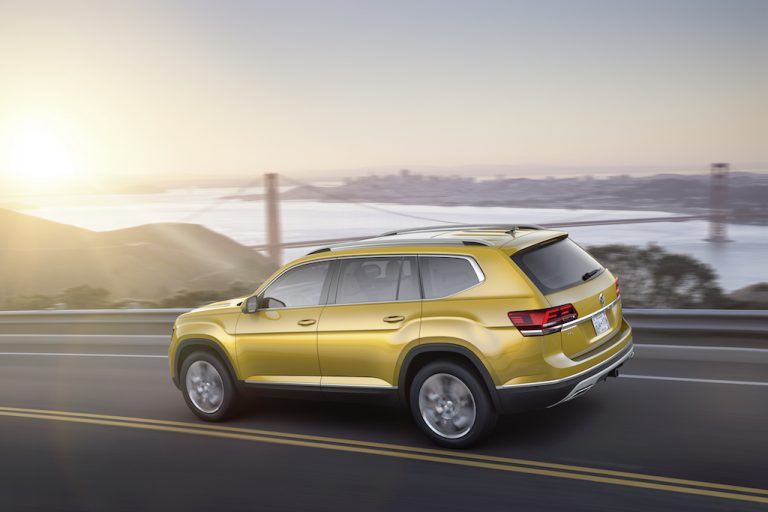 Earlier this fall we were given news that a brand new Volkswagen SUV would eventually make its way to our facility here at Tom Wood VW, but at the time all we were told is that the vehicle would be called the VW Atlas and that it would be considered quite the traveler. Now, however, the news about this slick new crossover is much more tangible, as it officially started production on December 14. In other words, the first major step in getting this exciting new automobile to fans of
Volkswagen in Indianapolis
has been completed. Now all they have to do is finish building them and ship them off to VW dealerships all over the country.
As Volkswagen already has stated, the new VW Atlas will give drivers new levels of access to advanced technology, interior spaciousness, great driving dynamics, and impeccable attention to detail. It's a vehicle worthy of excitement, which probably is why the automaker already is so pumped to see production get underway.
"The VW Atlas marks a brand new journey for Volkswagen as we enter deeper into the heart of the American market, moving from a small-car brand towards a more family-friendly lineup," said Hinrich J. Woebcken, CEO of the North America Region, Volkswagen. "We are so proud that this vehicle was not only designed for the American market, but we built it in our factory right here in Tennessee."
As soon as this model shows up on our doorstep, we'll be happy to take you out for a test drive, but all of our
new VW cars
and SUVs are fantastic if there's something already in stock you'd like to check out while you wait. We're here to help you however we can, obviously, and we're pleased to see that our duties could include getting you behind the wheel of a 2017 VW Atlas very soon!