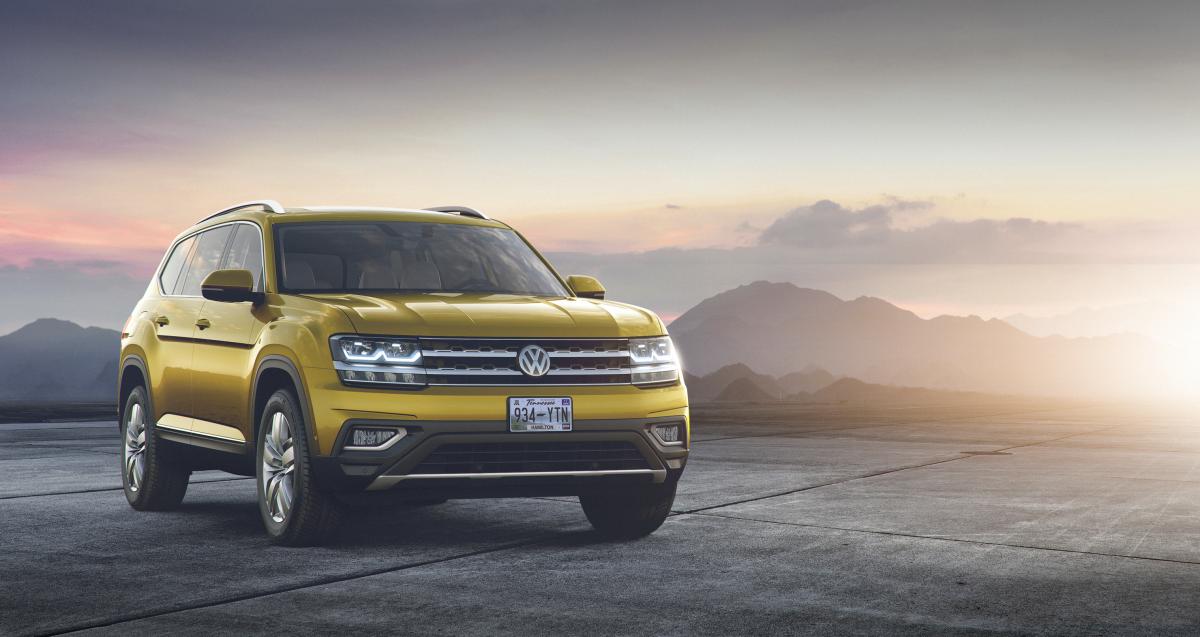 Last month we passed on that Volkswagen had decided to call its new seven-passenger SUV the VW Atlas, a name that obviously makes a lot of sense for a number of reasons, not the least of which is that an atlas is the name for a book of maps. We can see this VW SUV as the perfect road trip vehicle: "Atlas" is a name that absolutely associates itself with travel.
Now, however, we know a whole lot more about the SUV, as Volkswagen has released the specs for the largest VW vehicle ever manufactured in the United States, and here at
Tom Wood Volkswagen
we're really excited to stock the vehicle at our dealership at some point over the course of the next year.
"This is the biggest and boldest Volkswagen we have ever built in the United States, delivering the distinctive design and craftsmanship we're known for, now with room for seven," said Hinrich J. Woebcken, CEO of the North America Region, Volkswagen. "The Volkswagen Atlas marks a brand new journey for Volkswagen to enter into the heart of the American market."
It will do that with five different trim levels that reportedly will be priced competitively in the fastest-growing segment in the American automotive industry. There will be two engine choices, optional all-wheel drive, and plenty of space to seat seven passengers, including adult rear seat passengers.
As your local
Volkswagen dealership in Indianapolis, IN
, we can say with absolute confidence that our customers are going to love this new SUV, and we'll be happy to take prospective customers on test drives as soon as it makes its way here. It will be a 2018 model year vehicle, and we'll spend the rest of 2016 looking forward to it!