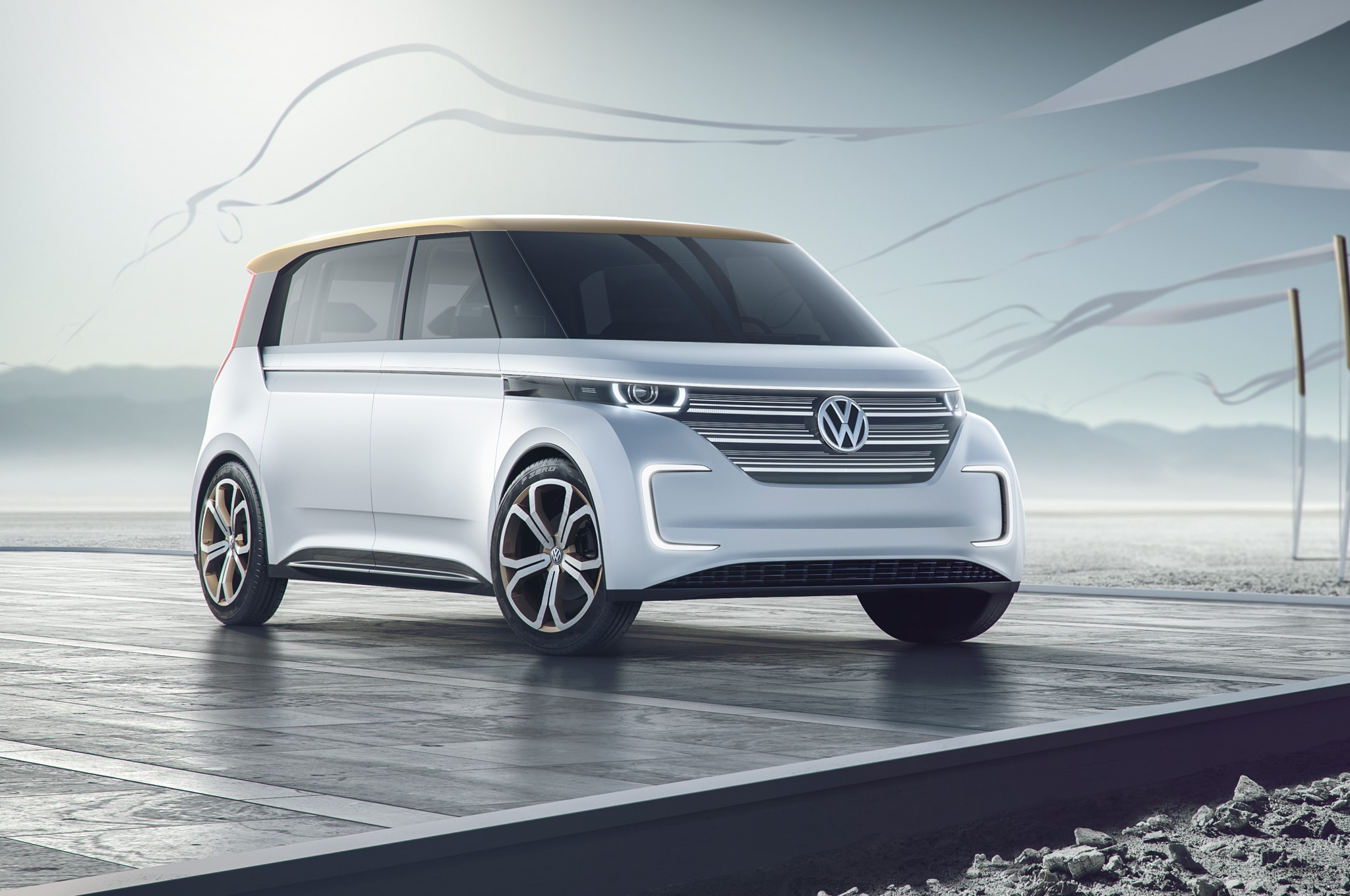 Everybody knows that the old VW Microbus was one of the most successful models ever manufactured by the German automaker, and as such there have been several concept vehicles over the years that have been designed with sights set on rejuvenating the popular little people-pusher. It all culminated earlier this year when Volkswagen debuted the BUDD-e concept at auto shows. As an attractive and practical modernized version of the VW Microbus, it turned plenty of heads and got
Indianapolis, IN Volkswagen
fans wondering whether this really was the time when the brand would send a new version of the vehicle to production.
Finally, it looks as though that will be the case, as Auto Evolution is reporting VW does intend to develop a production version of the BUDD-e concept to be sold at dealerships all over the world at some point in the next few years. This news is nothing but a rumor for now, but with all the buzz over unique crossovers these days, it's not far fetched to think that something like the VW BUDD-e could find its way to our facility at some point in the not-too-distant future.
For those unfamiliar with the concept, it boasts a look that is much more modern than retro, and it also will be a fully electric automobile if and when it does finally hit production. It also could feature some innovative storage possibilities in the rear, with a pull-out drawer under the typical trunk of the vehicle. Seating inside is versatile, and the technology is incredibly modern and slick. If we were to get this by, say, 2020, chances are very good that customers in Indianapolis, IN would love it. Even now, we love the idea of this vehicle here at
Tom Wood Volkswagen
and can't wait to see what a production model will look like!