Genuine Volkswagen Accessories for Sale in Indianapolis, IN
Getting high-quality car accessories for your vehicle can improve the functionality and appearance of your vehicle. It can also help protect the interior and exterior of your vehicle and improve passenger comfort. At Tom Wood Volkswagen, we offer a wide range of certified Volkswagen accessories. Our facility is located in Indianapolis, IN, serving all cities in Marion County. Along with certified car accessories, we also offer Volkswagen OEM parts and gear. We are a full-service Volkswagen facility offering a complete range of auto services, including routine auto care services.
Shop Accessories
OEM Volkswagen Accessories at Tom Wood Volkswagen
At Tom Wood Volkswagen, we only carry high-quality car accessories that offer proper function and fit. We carry seat covers, floor mats, charging cables, flashlights, cleaning equipment, products, emergency road kits, cell phone holders, memory foam cushions, sunshades, and more for your vehicle's interior. We offer high-quality car covers, body kits, paint polish and wax products, jumper cables, microfiber cleaning cloth, hardware tools, wheels, snow brushes, and more for the exterior of the vehicle. We can also place orders for certain Volkswagen OEM accessories that are not available at our facility.
OEM Accessories vs. Aftermarket Accessories
If you try to find OEM car accessories at local independent dealerships, you might struggle to find what you need, but at Tom Wood Volkswagen, we are proud to offer our customers a wide range of VW car accessories. We recommend you use OEM car accessories because they provide better performance, efficiency, longevity, and they are guaranteed to fit perfectly with your Volkswagen model. The perfect fitting allows for easy installation or removal. You can either install the car accessories yourself or use the assistance of our expert technicians on-site at Tom Wood Volkswagen for installation. OEM car accessories may be more expensive than most aftermarket accessories, but they offer better value for their benefits.
Certified Auto Service at Tom Wood Volkswagen
To buy genuine Volkswagen accessories or get auto service, we welcome you to bring your vehicle to us at Tom Wood Volkswagen. All auto services performed at Tom Wood Volkswagen are according to factory specifications and guidelines. We are proud to have our team of technicians go through regular training to keep their knowledge base and skills up to date with the latest automotive innovation and technologies. At Tom Wood Volkswagen, we also have a Volkswagen tire store, a Volkswagen service credit card department, and several amenities for our customers. We have a children's play area, late-night drop-off hours, Saturday service hours, and courtesy shuttle service at Tom Wood Volkswagen. You can schedule accessories installation or other services online or by phone to see why we are your source for certified Volkswagen service.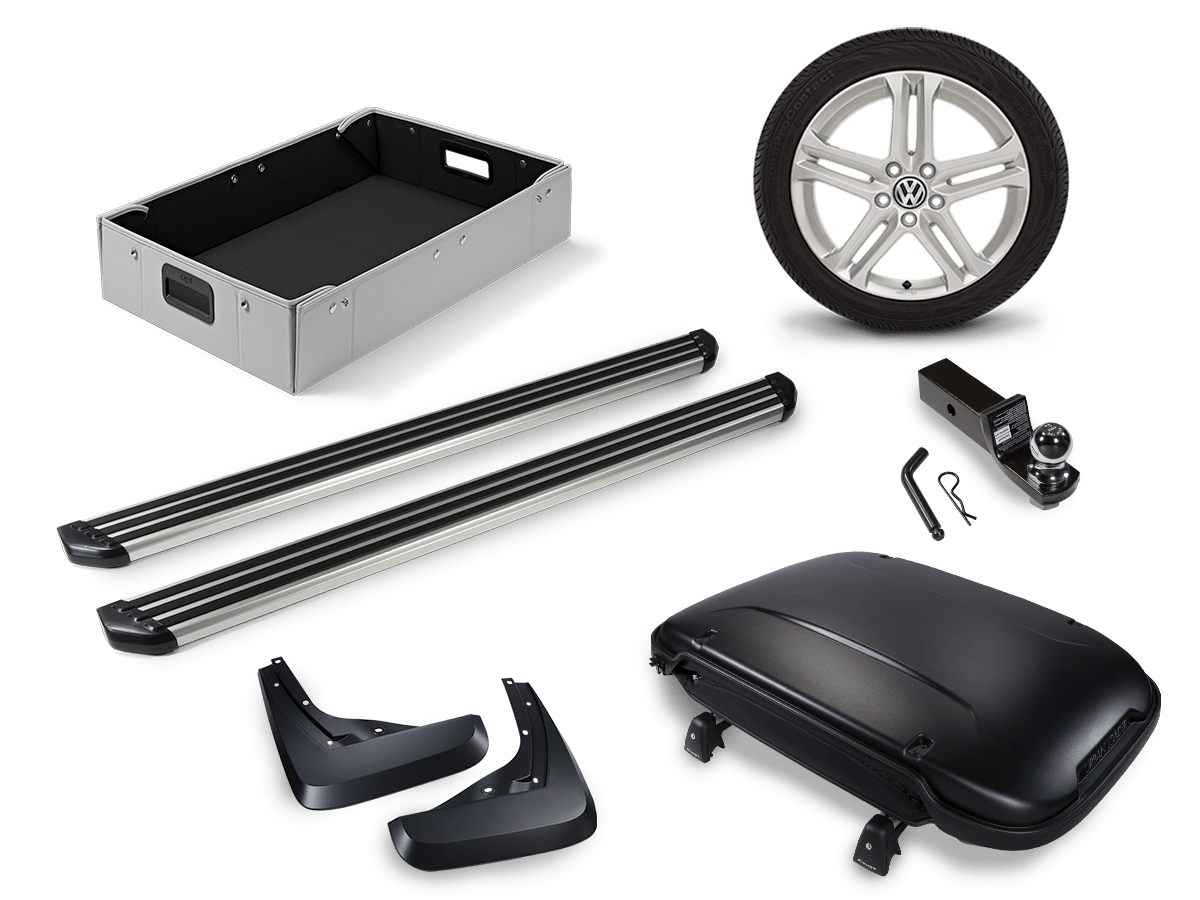 ---
Complimentary Dealership Amenities
Volkswagen Tire Store offers a price-match guarantee
Express service for routine maintenance
 
Late night drop-off hours
 
Large fleet of loaner vehicles
Shuttle service
 
Complimentary car washes for life when purchasing a vehicle from us
 
Complimentary Wi-Fi and coffee
 
Children's play area
Tom Wood Volkswagen

4545 E. 96th Street
Indianapolis, IN 46240