Find Automotive Parts for Your VW at Tom Wood Volkswagen on 96th
When you need automotive parts for your Volkswagen, look no further than Tom Wood Volkswagen on 96th in Indianapolis, Indiana. We have the durable and long-lasting parts for which you have been looking. Whether your Volkswagen needs a replacement part to complete repair services, or you simply want to upgrade to a better-quality part, we have the components all in one place. Our convenient location makes it easy to find the parts you've been looking for and have them installed by experienced service technicians who understand your vehicle inside and out. At Tom Wood Volkswagen, you will find unparalleled customer service, the latest tools and technology, and knowledgeable technicians who are ready to answer any questions you may have.
Volkswagen Parts We Offer
High-Quality Parts for Sale in Indianapolis, IN
When you have a new part installed, make sure it is of high quality and built to last. We carry a complete line of automotive parts built specifically for your vehicle and will fit precisely. On the other hand, at an independent service shop, you will likely find after-market parts that are of lesser quality and more prone to failure. We are confident that you will find just what you need with our extensive collection of auto parts. If, for some reason, we do not have a particular part in stock, we can order it for you quickly and notify you upon its arrival.
Benefits of Professional VW Installation Services
In addition to our wide selection of automotive parts, we also offer the convenience of professional installation services performed by experienced and skilled technicians. Since we see the same Volkswagen models day in and day out, we understand their unique layout and organization, and we know where each part goes and how it should function for peak performance. We know some of our customers prefer to install parts themselves, but if you would like help with professional installation services, we are happy to oblige! We offer competitive prices for installation services and can get you in and out quickly.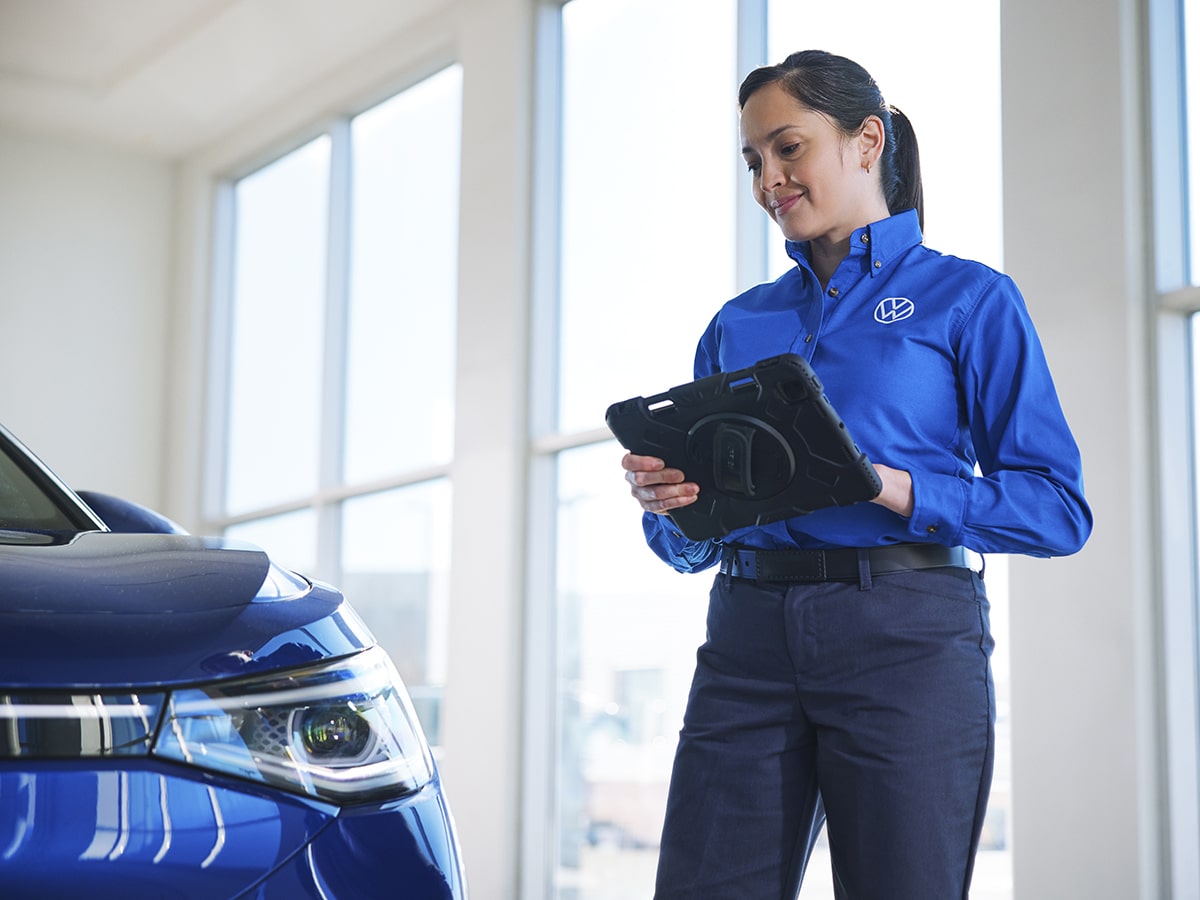 Tom Wood Volkswagen Carries the Automotive Parts You Need in Indianapolis, IN
At Tom Wood Volkswagen on 96th in Indianapolis, Indiana, we are your one-stop shop for automotive Volkswagen parts. We offer the convenience of Saturday service hours, late-night drop-off hours and have shuttle service available upon request. Located in Indianapolis, we are your trusted partners in Volkswagen car care near you. You can schedule parts installation online or by phone at Tom Wood Volkswagen.