Tom Wood Volkswagen Service
Getting the right service for your car is a must if you have a car that is not American made it may be difficult to find the right mechanic to work on your car.

At our Volkswagen dealership in Indianapolis, IN, we want to ensure that you're always satisfied with the vehicle you're driving. That's why we invite you to visit our Volkswagen service center, where you can keep your VW Tiguan or Atlas well maintained by scheduling oil changes, tire rotations and so much more with our team. Staying on top of routine Volkswagen maintenance intervals is crucial toward preserving the longevity and performance of your vehicle, so don't hesitate to contact Tom Wood Volkswagen if you have any questions.
Our certified VW service experts can help diagnose problem areas with ease to quickly address what needs to be fixed or replaced. Then, we'll get to work with OEM Volkswagen parts and trusted expertise that will have you driving home happy! And don't forget to ask about our Volkswagen service specials, as they may be able to help you save big on the maintenance, parts or repairs you require.
---


Indianapolis Auto Service
For those that have a Volkswagen or other foreign made car, it is always best to find a dealership that has a department that is dedicated to the care and work on these cars. For cars that are a bit more complicated or that may have parts and systems that are not the same as American made cars, it is going to be beneficial to find a specialty service center that knows how to work with your car. From oil changes to alignment service, we have you covered with OEM parts as well. Our service center can do any maintenance, and here are some of these services we offer:

Certified Volkswagen Service
Your car is special to you and you do rely on it for a wide range of things. That being said, it is always going to be best to find a service center that knows the quirks and special needs of your car and your particular make and model and make it last 200,000 miles. It is always best if you have a car that is not American made, that you find a service center with specially trained technicians. Also check out our certified tire department.
Certified Service Center VS Independent Service Shops
Using another dealership or service department that may or may not know how to work on your car is likely going to end in your car being sent to another service center or there not being able to handle the issue at hand. It is always best to find a service center that is able to work with your particular car and can be efficient enough to offer same day service. Using another dealership or mechanic can end up in your car not being serviced properly. A certified Volkswagen Service Department will use genuine OEM parts, not aftermarket parts like the independent shops.
Choosing Tom Wood Volkswagen
Tom Wood Volkswagen has a dedicated Volkswagen service department that has Saturday hours, shuttle service as needed, a Volkswagen credit card as needed, loaner cars, a shuttle, late drop off and more. We work to make sure your car is in the best hands and that all avenues are followed when it comes to repairing your car. We have a large team of technicians that are ready and waiting to help you get your car back on the road and to get your car back in working order.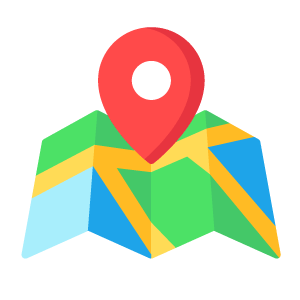 Service by Location:
---
Complimentary Dealership Amenities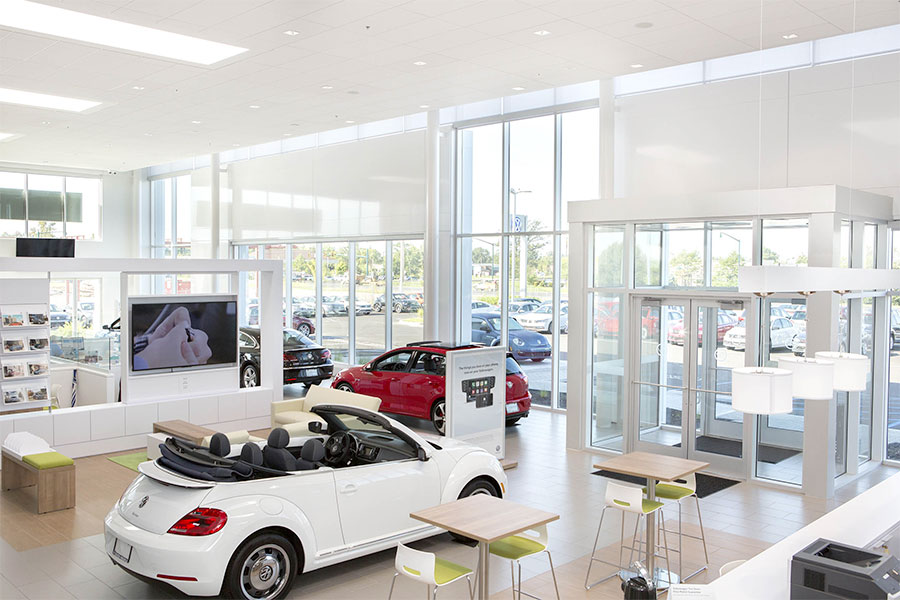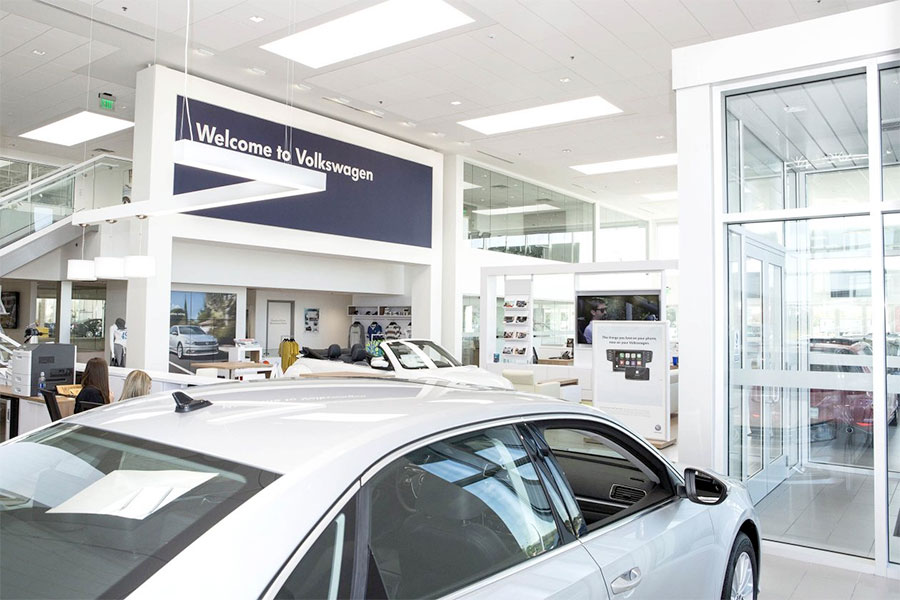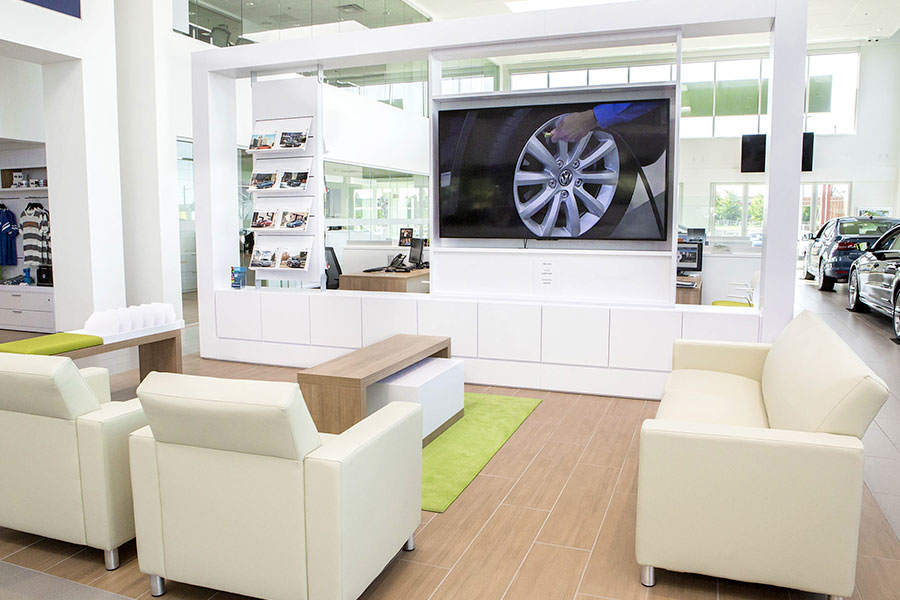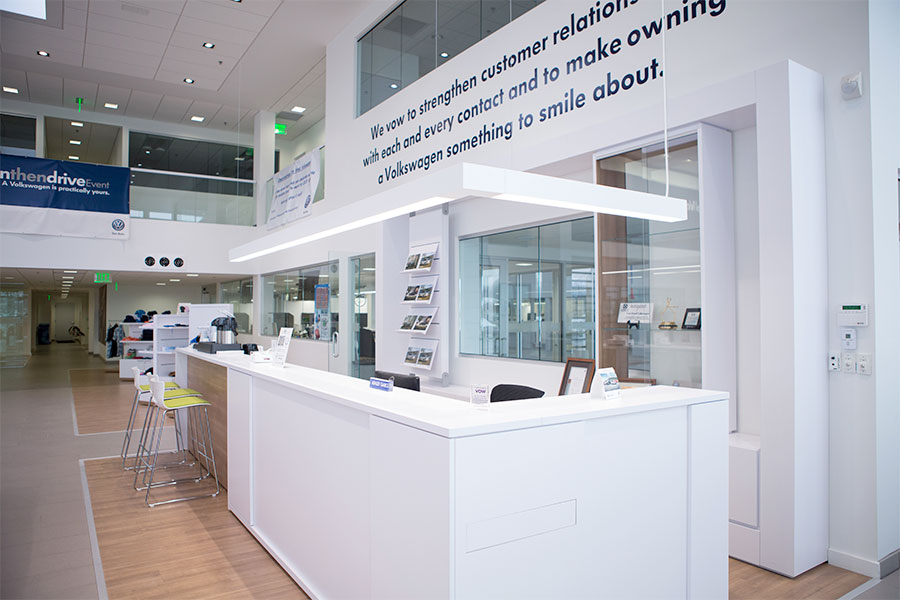 Volkswagen Tire Store offers a price-match guarantee.
Volkswagen Service Credit Card available
Nearby Tom Wood Collision Center in Indianapolis
Express service for routine maintenance
Free car washes for life - when you purchase a vehicle from us
Saturdays hours
Late-night drop-off hours
Large fleet of loaner vehicles
Shuttle service available
Complimentary Wi-Fi and coffee
Children's play area